Services
Lilith Photo & Babel Video are a two-sided studio
Lilith Photo nasce nel 2014 ed è il laboratorio fotografico che si occupa di servizi fotografici di ogni genere. / Lilith Photo was founded in 2014 and is the photo lab that deals with photo shoots of all kinds.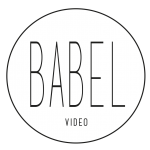 Babel Video è lo spin-off di Lilith Photo dedicato al video: esperienza nella fotografia per video migliori. / Babel Video is a Lilith Photo spin-off: experience in photography for better videos.
The perfect combination
Photo & Video
Siamo due studi ed un trio di lavoro. Ci piacciono il video, la fotografia, l'arte e la buona compagnia. Lavoriamo in squadra su tutta Italia. / We are two studios and a working trio. We like video, photography, art and good company. We work as a team throughout Italy.

Continua ad esplorare, scopri acnhe il sito Lilith Photo / Continues to explore, discover also the site Lilith Photo.